Meet Jerrie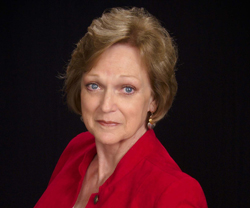 A student of  creative writing in her youth, Jerrie set aside her passion when life presented her with a John Wayne husband, and a wonderful daughter.  A career in logistics offered her the opportunity to travel to many beautiful locations in America, and she revisits them in her romantic suspense novels.
She writes alpha males and kick-ass women who weave their way through death and fear to emerge stronger because of, and on occasion in spite of, their love for each other.  She likes to torture people, make them suffer, and if they're strong enough, they live happily ever after.
Author of The Lost and Found, Inc. series, HELL OR HIGH WATER , COLD DAY in HELL, NO CHANCE in HELL, with single titles,  THE GREEN-EYED DOLL, THE LAST EXECUTION, and SOMEONE TO WATCH OVER ME, Jerrie is currently working on a new series and the fourth Lost and Found, Inc -No Greater Hell.
I continue to hone my craft, write what I love, and hope my readers love the stories I write.  I live in Texas, love sunshine, children's laughter, sugar (human and granulated), and researching for my books.
I had to share a picture of Buddy with you. He was a throwaway and somehow made it to our yard. He'd been bitten by a much bigger dog. In fact, poor Buddy couldn't lift his head. But after the vet fixed him up, we brought him home and gave him some loving care.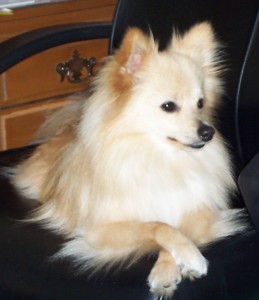 A rescued dog that found a permanent home…all ten pounds of him.
Come back often and share my journey into the world of publishing. You are, after all, why I write.
Jerrie
---
---
---