Up to date news!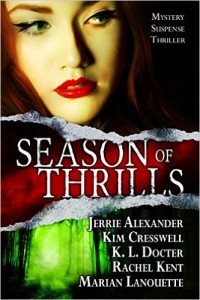 Season of Thrills is available for pre-order!
Don't miss reading these five novels! Kim Cresswell, K.L. Docter, Rachel Kent, Marian Lanouette, and I are offering, for a short time, this box set for $0.99!
You can order Season of Thrills from:
Amazon – amzn.to/1WS2RHV
KOBO – http://bit.ly/1VJAw3R
iTunes – apple.co/1huLmNC
B&N – bit.ly/1NvGZjL
chapters.indigo – bit.ly/1LmlQ9y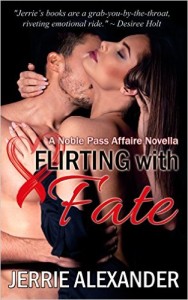 Flirting with Fate, A Noble Pass Affaire, is a collaboration with the Chick Swagger Ladies. Stories stand-alone stories connected by a Castle Resort in Colorado and the owners.
US Amazon- amzn.to/1Mw1pIo
UK Amazon- amzn.to/1JjqFeu
KOBO – bit.ly/1glSgVL
iBooks – Apple.co/1P6hcMD
B&N – bit.ly/1OvVZx5