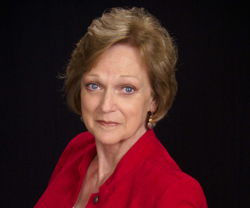 My love of reading all genres and making up stories for my kids inspired me to return to school to study creative writing. When my career in logistics took off and my children grew active in horses and sports, my family always took precedence. Oddly enough, I still have every paper I'd written for class. In fact, they moved with us from state to state until after we'd returned to Texas for good. My husband, who always believed in me, suggested I retire early and write my books.
 I have eleven romantic suspense books and four contemporary erotic romance books published. I'm currently working on a new romantic suspense.
 I write alpha males and kick-ass women. My characters weave their way through the problems love and life presents and on occasion, in spite of themselves, they fall in love with each other. If they're tough enough, they live happily ever-after. My books are complete standalone stories with a happy ending.
 I stopped writing for a couple of years my real-life John Wayne husband unexpectedly lost his life. Thanks to the support of family, friends, and my dear readers, I'm back and looking forward to writing more stories. I love hearing from my readers. You are, after all, why I write.
 Happy reading,
Jerrie
For a complete list of my books, check out the Books Page.