I hope you'll check out book one of the Lost and Found, Inc. Series. All stand alone novels with guaranteed happy endings.
"Alexander has this talent of combining romance and suspense. She draws the reader into the book, leaves you spellbound and wanting more!"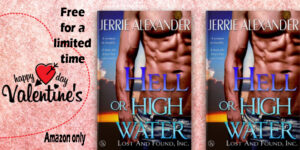 I'm so pleased to have been interviewed by Amanda Boyd at FilthyBooks.com! We talk about my romantic suspense books and my reason for trying out a new genre, erotic romance. Please stop by and say hi!