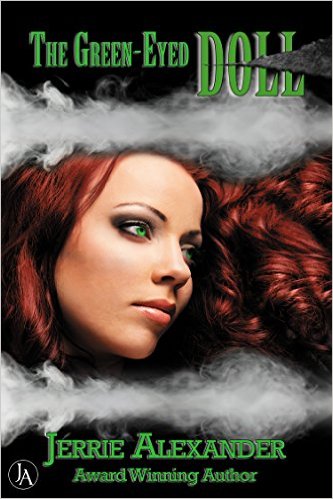 The Green-Eyed Doll
Catherine McCoy has been on the move for a year. Hiding the secret and guilt in her heart, she expects her stay in small-town Texas to be brief. Her plan changes after she meets Sheriff Matt Ballard, who ignites a flame of passion she thought lost forever.
Matt has scars of his own. He left the big city after an undercover operation went bad. Now, he hunts for a serial killer who paints his victims like porcelain dolls. Catherine becomes a safe haven for him. Two tortured souls finding comfort in each other's arms—until he uncovers her secret, and their bond of trust is broken.
When Catherine disappears, Matt races to find her, fearing the murderer has found his next green-eyed doll. But the killer has a surprise coming. Catherine will fight to the death before she'll be a victim. Will her determination be enough?