Welcome
Thank you for visiting my home away from home, where romance struggles to survive in the midst of danger and death. You're welcome here. Stop by my Books page and read the excerpts. If you've never read a romantic suspense novel, maybe I can convince you to give it a try.
---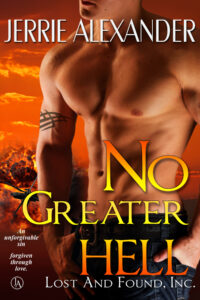 His past is better left forgotten…
"I'm back in the adrenaline pumping world of Lost and Found, Inc! What a
way to immerse yourself back with the Wolfe Pack. I love this series. It's
gritty without being too dark and the characters are important to the
story. The most fear inducing scene was in Suzanne's apartment (no
spoilers). My heart was in my throat and I almost cried in relief by the
time the scene was over." – Nicola Brooks
---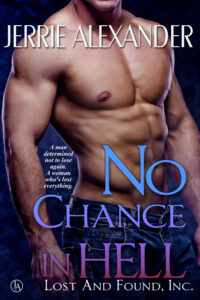 A man determined not to lose again. A Woman who's lost everything.
"Absolutely LOVED this book. Jerrie Alexander left nothing out, the heat, the romance and the suspense from one minute to the next you'll be in whirlwind of emotions! Ms. Alexander knows how to keep the pages turning and this series has only gotten better with each book." – Guilty Pleasures
"I highly recommend this series. It features hunky alpha males who share an unbreakable bond forged back in their college years. The former military heroes put their resources and skills to good use, helping those who have run out of other options. It's well-written, sexy and a great way to spend the day—with a thrill and a chill." – Ms Romantic Reads
---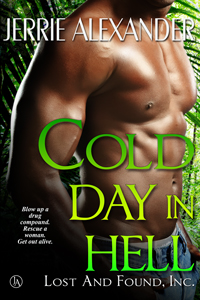 Blow up a drug compound. Rescue a woman. Get out alive.
"This fast-paced, action-packed novel grabs the reader's attention from the first page and doesn't let go until the last!" – InD'Tale magazine
"I really enjoyed the amount of action in this story. Danger both on and off home turf, seemingly insurmountable obstacles in the form of conflicting interests and the usual nasty villains made Cold Day in Hell a thrilling, sweaty read from start to finish. It can be read as a stand alone and there is no cliffhanger ending." – Ms Romantic Reads
---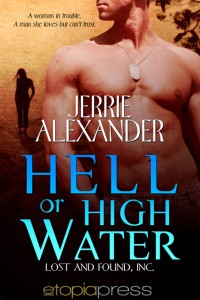 A woman in danger. A man she loves but can't trust.
"These characters will pull you into an action packed story and into the complicated emotions that stir within them. Hell or High Water is a fast moving, suspenseful, and romantic read that grips you from the first page and keeps entrenched until the very end. Jerrie Alexander has written a great read and I look forward to reading more of her stories. Enjoy!" – Night Owl Reviews  
---